Ferro Alloys

HPSL is one of the leading manufacturers of Ferro alloys. We are having production capacity of around 55000 MT of Ferro alloys per annum. This Ferro alloys is an essential component in the manufacturing of various grades of steels. We are having electric submerged arc furnace of production capacity of 150 MT per day on full load operation. The entire raw material feeding system is atomized. We are tapping the molten metal from furnace bath & it is a continuous process. The tapped molten metal is collected in Cast Iron Pans & after sufficient cooling the metal is lifted & braked in different sizes like 10×100, 10×150 etc as per the customer order.

---
Power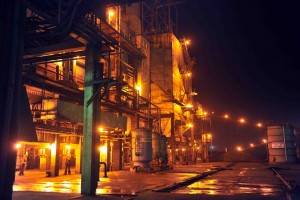 HPSL has its own 20 MW Captive Power Plant. Electricity is one of the main inputs and one of the major cost components in the steel manufacturing process. At HPSL generation capacity is 20 mw. Electrical energy thus produced is consumed for in-house operational purposes and surplus is exported through the Chhattisgarh State Electricity Board (CSEB) grid for power trading. Some of the economic-socio Highlights of our Captive Power plant are under, Air-cooled condensation is installed in place of water cooled condenser & thus saving around 150 m3 Water/Day. Fly ashes emerged from Power Plant are reused in bricks plant situated in own premises thus reduces air pollution and prevent harmful diseases.

---
Mines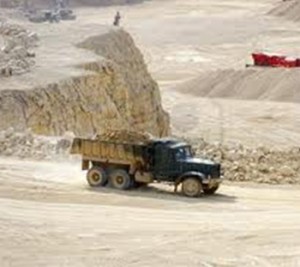 We are running a Dolomite Mine at Chindawara, Madhaya Pradesh, having reserve of 3.5 million tonsOur mines at Balaghat, MP, India of Manganese Ore have reserve of 1 lac tons.
HPSL has also acquired seven prospecting rights for Manganese Ore in South Africa. Three of the Seven Rights are located at close proximity to the world famous Kalahari Manganese basin, South Africa.
---
Fly Ash Bricks

Hira Power & Steels Limited, alongwith Hira Ferro Alloys Ltd., has an automated Bricks Plant which is the biggest Bricks Plant in India, producing 250,000 bricks per day. The material is checked at each and every stage of process. This ensures a standard quality continuously. ISI standards and norms are maintained.
Bricks are produced by utilizing 300 Tons of fly-ash per day (which is generated from the captive thermal plant) and hence played key role for reducing pollution.
Applications:
The main uses of Fly Bricks are for:
Acts as an eco-friendly substitute for conventional Red Clay bricks.
Advantages over Red Clay Bricks:
Higher Compressive Strength
Higher Density
Higher Dimensional Tolerances
Regular size
Heat Resistance
Lower Cement consumption
Lower Water Absorption
---